Morning Ernest...






Seb's gonna kill me for this...






Thx Ong for the info... (-_-)"







dVd is determined to pass his 2.4km run






can-------------not!






Anyway, Ah Long ended up running 10seconds faster than me!



Simultaneously posted @ www.MaoMao.JustDied.com:





Hi Mao !!






3 of the 6 courts are under maintenance,
the stench of concentrated thinner is horrible...






Dom is HIGH,
think he breath in too much toxic gas during the squash game...



Warning:
May cause brain damage
Play @ your own risk


(except for those who got no brains)



Squash court maintenance educational tour


sorry, no CCA points for that...



orh hor,
somebody report him for disciplinary action!!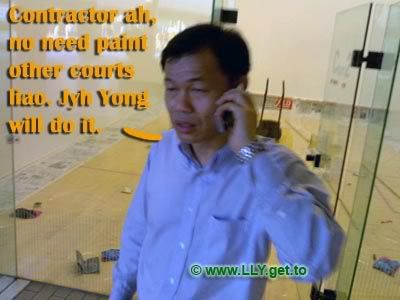 2nd job attachment for Jyh
juz in case u cant recognize him in his new hairstyle...
act guai go mop the court,
ended up getting scolded by Zainal,
LOL =D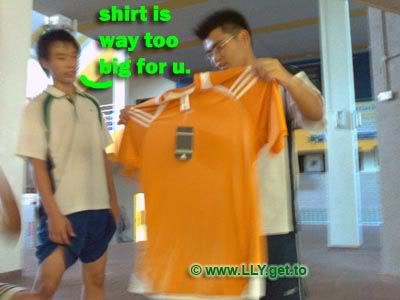 Kenneth alreadi paid for it...


KENA CONNED!!!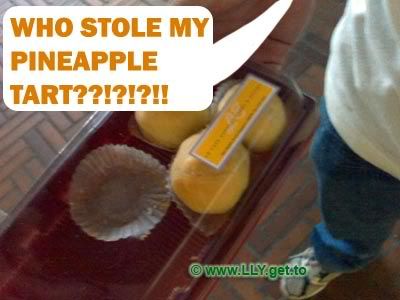 who who who?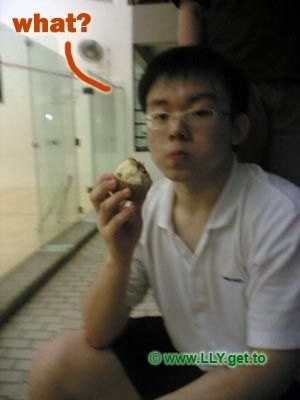 i never say anything...
Went eat KFC to escape fr the stench,
wad's that on ur arm?
Mao got a tattoo!!!
Ah Long staring @ Mao,
Yes he is...
The next male xiaxue?