Photos of the F1 Belgian Grand Prix Qualifying Race: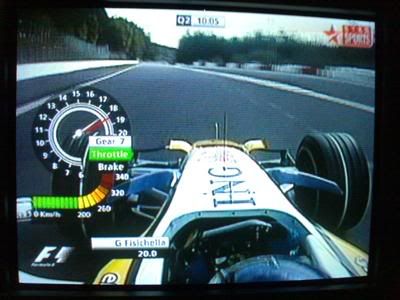 I like the game-like visual displays (or whatever u like to call it)








Raikkonen on the soft-compound tyre.







Hamilton on the hard ones...

I'm kinda new to this sport, can some1 tell me what's the diff??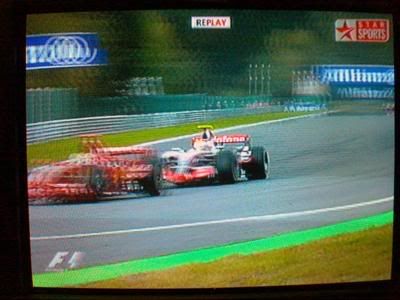 Ohh, dangerous over-taking manoeuvre <-- I can never spell this word without the help of a dictionary =S







The McLaren pit stop crew








The Ferrari pit stop crew








A fuel-burning Q3, how environmentally unfriendly

Did greenpeace say anything abt F1?








Lewis lost control & went spinning into the sand...








P1 for Massa, Hamilton still to come...







P1 for the Iceman!!!







Final result as show in the pic: It's a Ferrari 1,2







Joy in the Ferrari garage






Transmission error again?! REFUND!!!