Having trouble waking up for breakfast in their ultra-comfy 5-star bed?

Try the complimentary 5-Star Morning Call Service! It goes like this...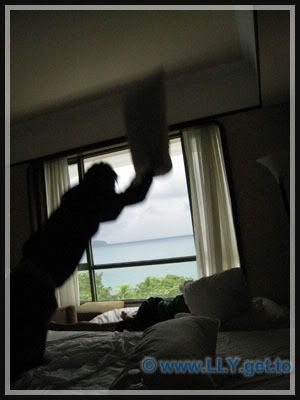 WARNING: MILD VIOLENCE GRAPHIC CONTENT!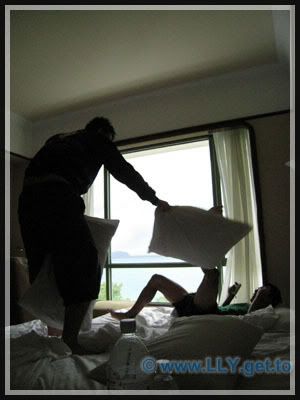 The Morning Call Service ensures his valued guest wake up to a magnificent sea view & in time for his buffet breakfast.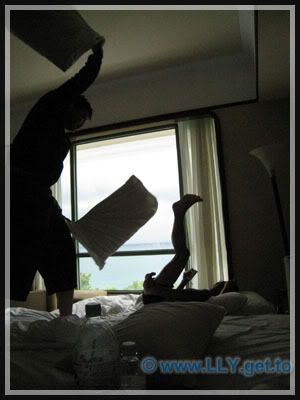 Why 5-star?










because his valued guest should be seeing stars by now...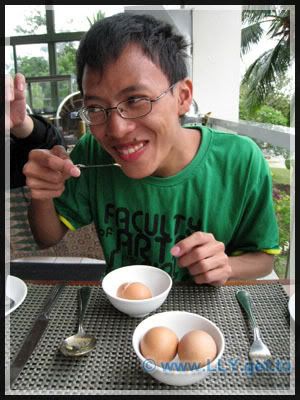 WeiYuan is fully awake for breakfast...









"Don't queue for the food, they queue for you"









birds stealing food!









Just enough time for one last stunt before check out!








(photo taken by WeiYuan)

5-STAR ELBOW DROP!

*bone cracking sound*









slacking at the lounge after check-out...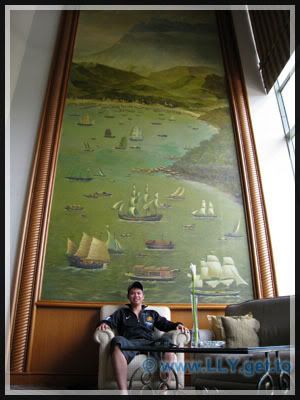 everyone loves the 4-story tall painting...









Beautiful night shot of the Pacific Sutera









ordered some special cocktail for RM20++









& Sya had the most expensive Milo he ever bought...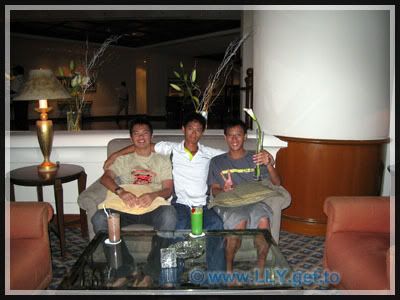 one & only group photo...









goodbye KK...








back to Changi Airport; back to Singapore; back to work...





Part 1: $30 Flight; RM30 Room
Part 2: KFC Cheezy Wedges
Part 3: Worst Hotel Ever
Part 4: FIVE STAR
Part 5: Resort Life
Part 6: Five Star Morning Call
Special: Panoramics