We visited the Gaya Sunday Market the next morning,
which turned out to be a big disappointment...








time-wasting @ only RM1.50/hour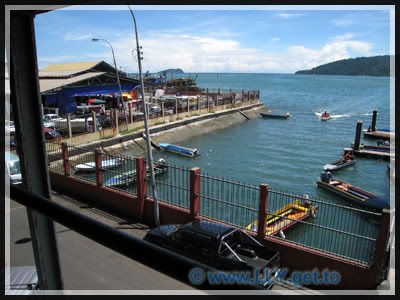 View from the hawker centre...








Noodle is fantastic & cost merely RM4!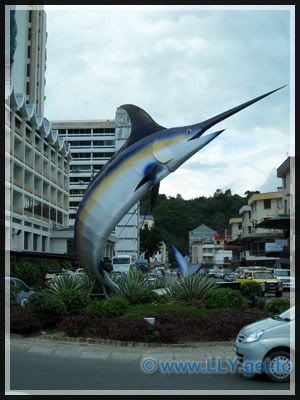 the famous swordfish statue, but the traffic was too heavy for us to get a closer look at the description plate..








the KFC addict...






WARNING: DROOLING MIGHT CAUSE SERIOUS DAMAGE TO YOUR COMPUTER!

mouth-watering Cheezy Wedges, cost only RM4!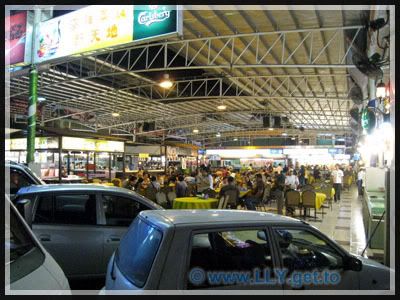 Indoor seafood foodcourt just 5min walk from our accomodation,
but we are heading for a more well-known place for dinner...
just across
Le Meridien
hotel,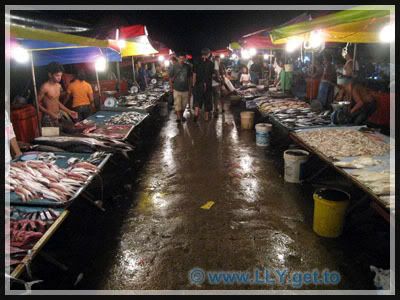 lies the famous open-air seafood market,
you pick it, they cook it
BBQ chicken wings & satay...
WeiYuan purchasing a stick of chicken a$$
The dinner menu says:
"eat me! eat me!"
food is cheap, we ordered whatever we felt like eating =D
since there's no toilet at the open-air seafood market,
we headed for Le Meridien to use theirs..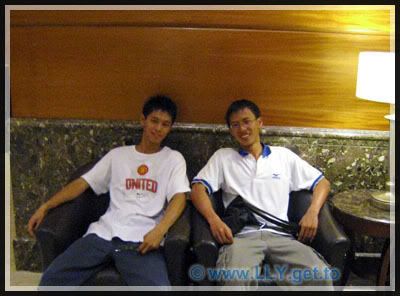 it was later that I realized I have a membership under the hotel chain's Preferred Guest program...
visiting one of the top-rated hostel in KK,
Lavender Lodge
Bought fried ice-cream for supper...
to be continued...
Part 1: $30 Flight; RM30 Room
Part 2: KFC Cheezy Wedges
Part 3: Worst Hotel Ever
Part 4: FIVE STAR
Part 5: Resort Life
Part 6: Five Star Morning Call
Special: Panoramics