reminds me of those tourism poster ad


no doubt one of the best picture i ever taken..

i shall name it "Wish You Were Here"









buffet breakfast @ Cafe Boleh.. can't recall what this photo is about..









fresh fruit with fruit yogurt..

Sya refused to try because he insists that the word "yogurt" actually means "you-got-hurt" -.-"









Took a walk along the jetty to aid digestion









an irresistible urge to snorkel in the crystal clear water...









Our room were made up by the time we finish the walk, excellent job from the housekeeping department~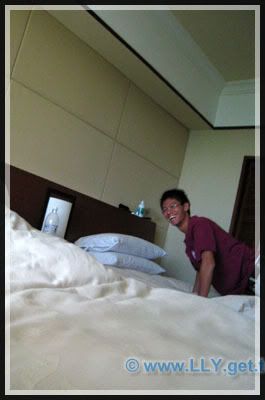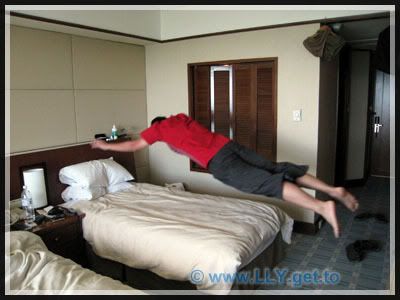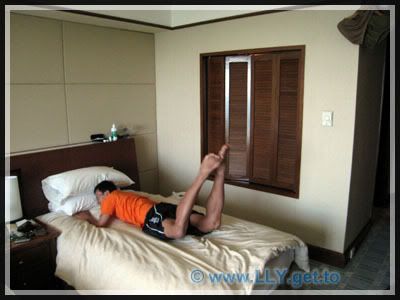 That was soooo much fun =D =D =D










On our way to the nearby Manukan Island for snorkeling:

RM68/person inclusive of return boat ride, 15min glass-bottom boat ride, snorkeling equipments & island entrance fees... Quite reasonably priced considering the operator is located right in the resort..









Magellan Sutera, the other hotel in the resort...









glass-bottom boat ride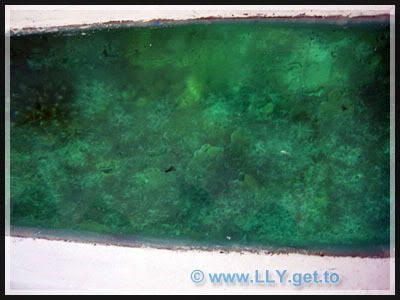 Nothing much to see actually =X








Sad to say, most of the coral reef near the beach is dead, obviously due to over-tourism in the area... But we did get to see a few schools of fish, sea urchins & Nemo (clown fish)!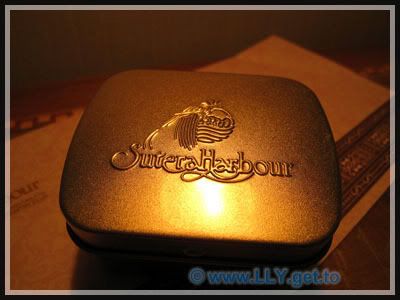 The lady from housekeeping delivered us a golden box,









containing just two pieces of rather expensive chocolates which Sya wasted no time swallowing








Bought coke, & yet again we "abused" the room service for some ice cubes...









HAPPY BIRTHDAY SYAFIQ!!!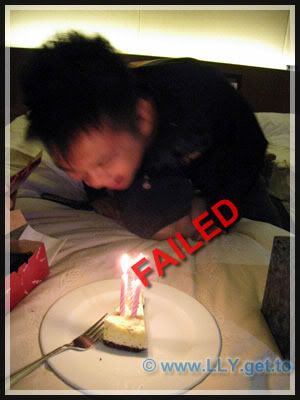 (-_-)"









happy 21st to him!! =D








We tipped the room service guy even though he delivered us a fork instead of knife..

See, we are nice people =)









Bought too many slices...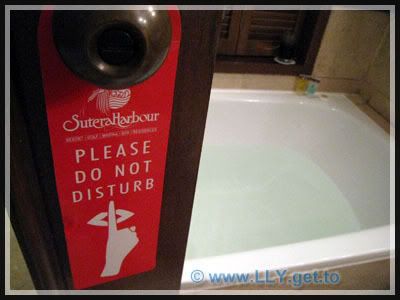 time for an hour of relaxing bubble bath~

DO NOT DISTURB! shhhhh~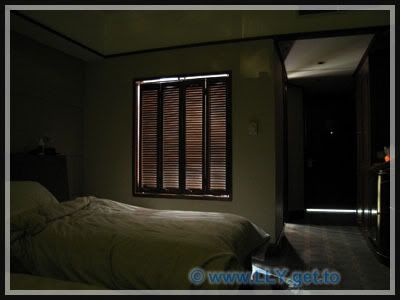 to be continued....




Part 1: $30 Flight; RM30 Room
Part 2: KFC Cheezy Wedges
Part 3: Worst Hotel Ever
Part 4: FIVE STAR
Part 5: Resort Life
Part 6: Five Star Morning Call
Special: Panoramics