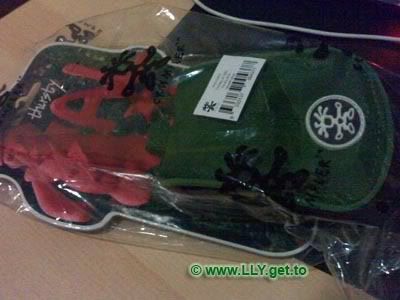 After collecting my prize for NAPFA test, meet them @ IMM Cartel for dinner..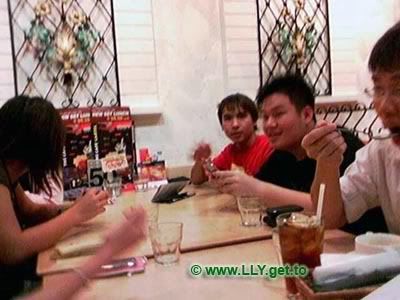 Hi Seb, long time no see...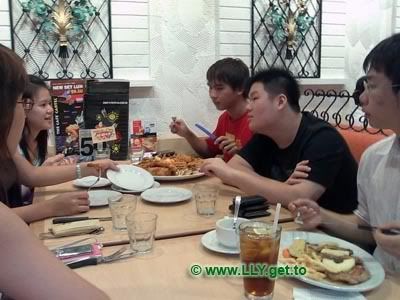 They ordered some gigantic 5-person party platter meal...






EVIL!!!






Oh, & that extra I dunno what her name is... LOL






Before these idiots go order waffles or some cake, I had the waiter bring out the cake we've secretly smuggled in earlier on... =P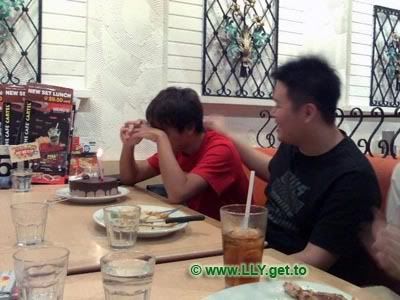 Seb was so touched that he started crying... (not over the cake pls)






Somehow the cake was tough as a rock...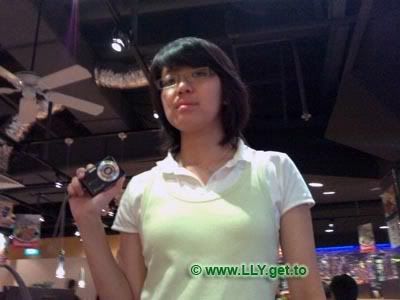 The reason why this post is much delayed,
took the pics & refuse to send us or post them online!







Which idiot 偷拍 me?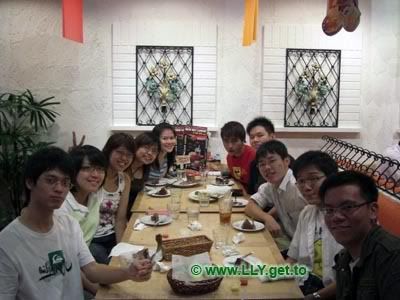 Group photo...






Went Daiso & someone suggested trying to look upskirt this model (-_-)"