Radeon HD 4870X2 CrossfireX
vs
GeForce GTX 280 Tri-SLI:
Crysis Warhead & CoH
Part 1: Introduction & Test Platform
Part 2: 3DMark 06 & Vantage
Part 3: NFS12 & FarCry2
Part 4: Crysis Warhead & CoH
Part 5: LP, WiC & Bioshock
Part 6: Power Consumption & Summary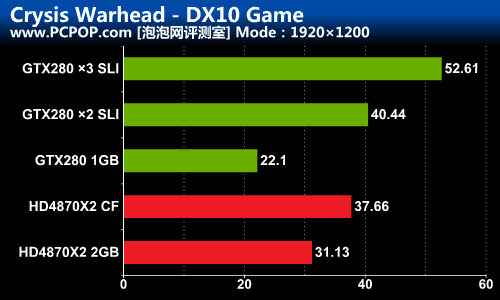 "Very High" for DX10 settings; "High" for DX9 settings
An unexpected outcome, HD4870X2 in CrossFireX almost achieved what we call "Free AA" in this game!
Lack of bandwidth for the GTX280s. But HD4870X2 in CrossFireX is still barely playable.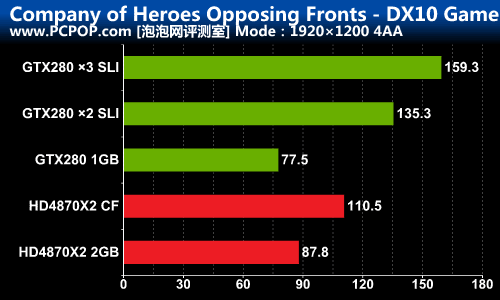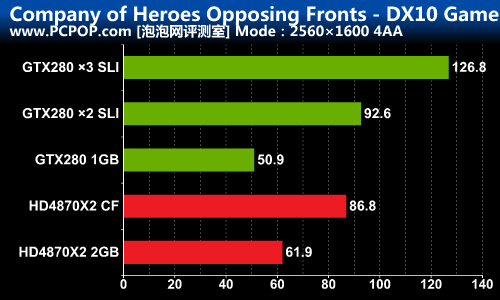 Nothing much to comment about, even single card is enough to support this game at insane resolution with anti-alising.
Part 1: Introduction & Test Platform
Part 2: 3DMark 06 & Vantage
Part 3: NFS12 & FarCry2
Part 4: Crysis Warhead & CoH
Part 5: LP, WiC & Bioshock
Part 6: Power Consumption & Summary